Is This the Last Great Bull Market Of Our Lifetimes?

---
The Fed is now expanding its balance sheet at a pace of $100 billion per month.
Yes, $100 billion, despite the fact its official QE program is only $60 billion.
On an annualized basis this means the Fed is now funneling over $1 trillion into the financial system every year.
And it's igniting the last great bull market of our lifetimes.
The German DAX just hit a new 52-week high.
Ditto for Japan's Nikkei.
In the US most major indexes have hit new all-time highs. Even the laggards are now playing catch up.
The Russell 2000 just hit a new 52-week high in the US.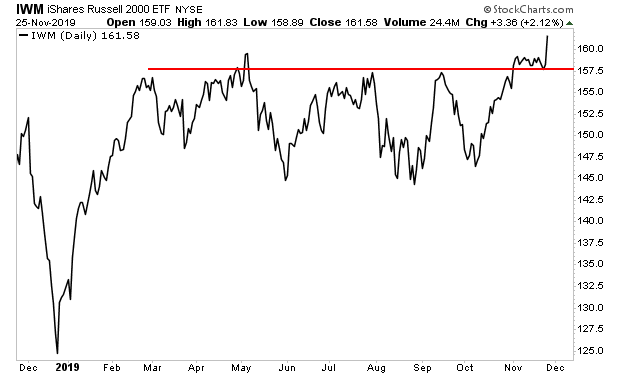 Look, there's no reason to overthink this. Central Banks are panicked and have started the printing presses again.