All 157 people aboard an Ethiopian Airlines plane have been killed after it crashed minutes after take-off.
The state-owned carrier has confirmed there were no survivors from Flight ET 302, carrying 149 passengers from 35 countries and eight crew members.
Seven Britons and an Irish citizen are among the dead, the authorities have confirmed.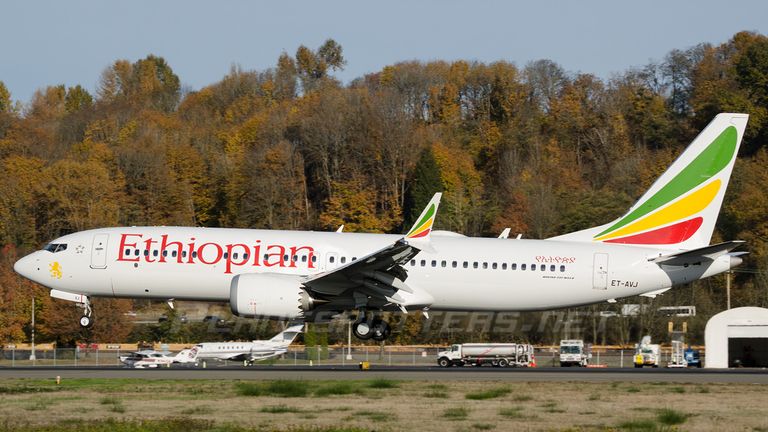 Other victims included 32 Kenyans and nine Ethiopians, 18 Canadians, eight each from China, the US and Italy, seven from France, six from Egypt and five from Germany.
Slovakian MP Anton Hrnko said on Facebook that his wife and two children were among those killed.
The Nairobi-bound flight was likely to be have been carrying people heading for a major United Nations environmental conference in the Kenyan capital.
The Boeing 737-8 MAX was on a regular scheduled flight from the Ethiopian capital Addis Ababa when it came down shortly after take-off near the town of Bishoftu, some 31 miles (50km) to the southeast.
More from Ethiopia
LIVE: Seven Britons die in Ethiopian Airlines crash as it emerges pilot 'reported difficulties'
UK museum to hand back Ethiopian emperor's hair
Dozens hurt as attacker tries to throw grenade at Ethiopia prime minister
Crocodile kills pastor during lakeside baptism in Ethiopia
Family to see illegally jailed Andy Tsege in Ethiopia after three years
Sir Mo Farah fronts appeal for millions facing starvation in East Africa
The jet left the airport at 8.38am local time before losing contact with the control tower at 8:44am.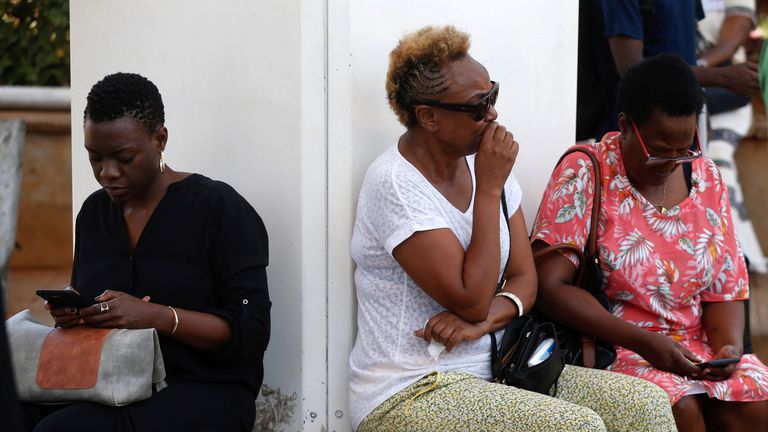 The airline's chief executive Tewolde GebreMariam said the pilot, who had an "excellent flying record", reported difficulties and had been cleared to turn back.
The plane "had an unstable vertical speed" after take-off, according to the flight tracking website Flightradar24.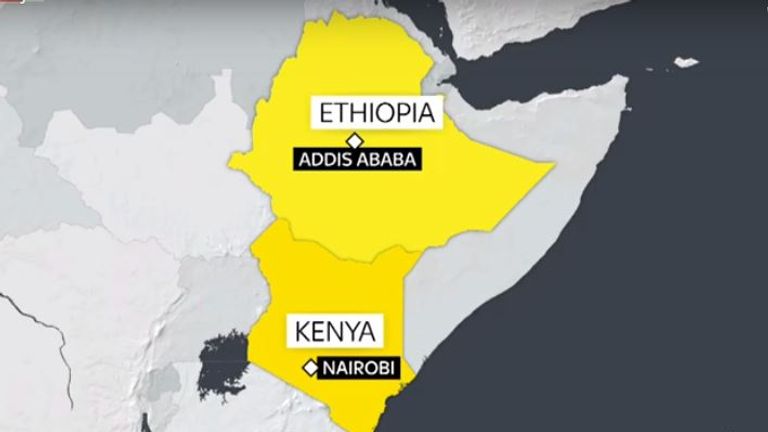 In a video message posted on Twitter, British ambassador to Ethiopia and Djibouti Alastair McPhail said he and his team have been working hard in response to the "tragic crash", and are in "close contact with the Ethiopian authorities".
"Ethiopian Airlines have confirmed that there were seven British nationals among the dead, and my consular staff are working hard to establish the details," he said.
"My condolences go out to the families and friends of those involved."